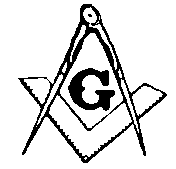 Temple Lodge 413 Main St. Regular Communication, 2nd Tuesday

---

"Ask, and you shall receive. Seek, and you shall find. Knock, and it shall be open unto you."

---

History of Temple Lodge #170:



Temple Lodge was chartered at Sharptown on November 17, 1874. In 1885 they forfeited or surrendered their charter. The charter was restored at Mardela Springs in 1896. The first three principle officers of the Lodge were George Wilcox-Worshipful Master, Clements Grovenor - Senior Warden, and Josephus Taylor - Junior Warden. Lodge meetings were held in the building owned by John Bennett on the corner of Main and Bacon St. This building was also used as a feed store, grocery store, and Post Office until destroyed by fire on Feburary 1935.
The present building was built in the same year by John Bennett. Located downstairs were two apartments, a grocery store, and a doctor's office. The grocery store was operated by from 1935 to 1962. There were three rooms located upstairs. One was used by the Odd Fellows until 1962; another was used as a barber shop from 1939 to 1969; and the third was used by the Masonic organization as a meeting room.
In 1974 the building was purchased by Temple Lodge #170. The second floor is now used by the lodge.
The present Worshipful Master is Ralph Hooper.
November 11th regular meeting:
---
2B1 ASK 1

---
David
HomePage
Copyright © 1997 "David Insley" All Rights Reserved